6 reasons employees love long weekends
7/1/2021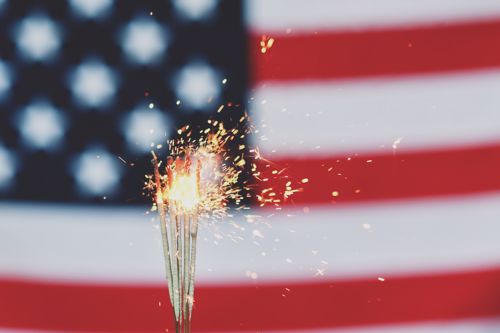 The Fourth of July is just around the corner and will no doubt be a welcome reprieve for your employees. There are many reasons why this particular holiday is such a big one each year, but just about any excuse for a long weekend is likely to be something your employees are looking forward to.
But from a manager's perspective, there's more to a long weekend than than just the day off — it can be a game-changer for your company. Read on to learn why:
1) It's not only an extra day off, it's a shorter work week
Everyone loves to have an extra day off from work, but logistically, it also makes the work week before or after the day off eight hours shorter, according to Career Minds. That provides a bit more of a mental vacation, as well, because there's just one fewer day where they have to worry about the normal stresses of work.
2) They don't have to come back to a mountain of emails
For many companies, you may experience situations where employees like taking a vacation, but also somewhat dread it, Career Minds noted. That's because they may feel like they have to work harder before they leave, and then return to a ton of work that went unattended in their absence. That usually won't be the case with a long weekend because almost everyone in your company — and everyone with whom your company does business — is also getting that one day off.
3) It gives everyone the chance to catch up on rest and relaxation
Employee burnout is a real problem for companies of all shapes and sizes but having that one extra day off takes the edge off an otherwise trying work schedule, according to CNN. Whether your workers use the day off to sleep in, have fun with friends and family or just "veg out" on the couch, it's likely to be a great mental reset for most.
4) It boosts team morale
Because long weekends can provide a mental and physical reprieve, everyone is likely to be in a better mood after (and sometimes, even before) the day off, CNN added. That kind of collective good mood, in turn, helps avoid interpersonal clashes and makes for a better working environment.
5) Everyone becomes more productive
Likewise, it has been shown that happier workplaces where burnout is less of an issue also tend to be more productive, according to Gowan Consulting. As such, your company should view the long weekend not as a day of lost productivity, but rather as a small time investment that pays for itself several times over in the days or weeks following the day off.
6) A little strategizing allows them to hit the ground running afterward
Finally, with all of the above in mind, it will be helpful to set expectations among workers and managers alike as to how the Independence Day long weekend (or any other) will work, Gowan Consulting said. Will anyone be required to check their email on the day off? What's the plan for when you all come back? The more you can do to clearly define the process, the better off everyone will be upon their return.