8 types of skills training employees want
6/14/2021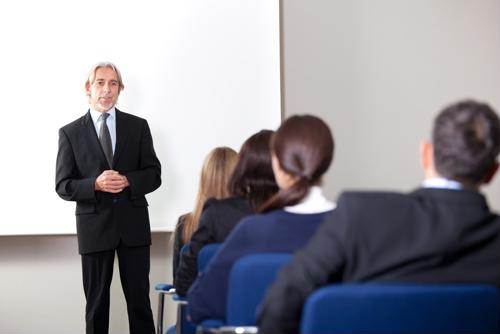 The 2021 Voice of the Blue-Collar Worker Survey from EmployBridge found that for many employees, skills training is seen as a vital part of their ability to grow as professionals. In fact, many respondents indicated that this kind of ongoing effort helps them meet their goals of growing into leadership positions within their current companies.
Are you providing the kind of training your workers want? The following are some of the most popular areas for this kind of training:
1) Orientation and onboarding
You never want your latest hires coming into your organization without having everything they need to succeed, according to Uscreen. Now is the time to consult with recent hires to talk about what worked in your onboarding process and what left something to be desired.
2) Technical job skills
It's always important to make sure your workers have the job-related skills they need to get their tasks done, Uscreen recommended. If you're not training for this kind of thing on an ongoing basis, you need to start as soon as possible.
3) Communication skills of all types
This is an often overlooked aspect of being a great worker and teammate, but communication skills are vital for people from your front desk to your executive suite, Uscreen further advised. Consequently, this is the type of skill that will pay off for employees as they work their way up the corporate ladder.
4) Leadership skills
Along similar lines, many of your employees may envision a long-term role with your company, but you might not be setting them up for that kind of climb, according to Workforce. With a little more leadership skills development, you can be more confident that they can fill larger roles for you going forward.
5) Change management
Some workers don't like change in their daily roles at all, and others can be knocked off course by them if they're not properly prepared, Workforce noted. For that reason, being able to roll with any changes and take everything in stride helps your company stay nimble and adaptable to just about any kind of new business situation.
6) Customer relations
Dealing with customers or clients is a critical skill for just about any outward-facing job, but those kinds of communications or dealings are certainly not always easy, according to iSpring Solutions. Here, too, training can help them continually keep your customers happy while also keeping frustration among your employees to a minimum.
7) Time management
For many workers, it just feels like there aren't enough hours in the work day to ensure they can be successful and meet all their goals, iSpring Solutions said. Time management is a skill that benefits employees individually, but also helps keep your entire organization running smoothly.
8) Critical thinking
One of the most important aspects of business is problem solving, and to do that effectively, workers sometimes have to be able to see things objectively or from another person's point of view, iSpring Solutions added. When they are trained in critical thinking, it becomes easier to tackle these issues and find the best solutions.