4 ways to identify top talent for leadership roles
3/9/2021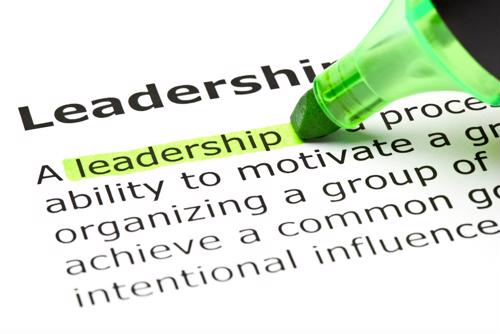 As the U.S. economy continues to recover and the effects of the novel coronavirus pandemic recede over the next few months, your business may be in the market for a new professional to fill a leadership role. The question you may have is what you can do to identify the top talent that applies because, after millions of Americans lost their jobs over the past several months, you will likely attract a lot of interest for any management role you post.
The following are some of the most effective skills that should really help top leadership talent stand out from the crowd, and which you should highly value as you go through your candidate search:
1) They're self-starters
While you would certainly expect any new hire to face some kind of adjustment period after you bring them aboard, you also generally want them to be able to hit the ground running, according to TinyPulse. People who talk about their ability to start projects without much prompting or direction, and continually motivate themselves to get things done on time and at a high level of quality, are those who set the right example.
Moreover, they will be more likely to help ensure entire teams or projects stay the course over long periods of time, continuing to drive results.
2) They've taken on a lot of responsibility in the past
Often, your company might have a predisposition to hire people for roles that they've basically already done for other companies, but that might limit your horizons and keep you from identifying up-and-coming talent, according to SparkHire. For that reason, look beyond just a candidate's past job titles and examine all the projects they've taken on in recent months or years. That should give you a great idea of their capabilities and could help you find the exact right person you're looking for.
3) They want to move up
Along similar lines, you should always strive to hire potential leaders who aren't content with where they are and want to continually work their way up the corporate ladder, according to the Society for Human Resource Management. The reason why is simple: These are driven people who will go above and beyond to impress others, and carve out a path for themselves.
Just make sure that when you hire people who are highly motivated in this regard, you are actually going to give the opportunity they're looking for to move up within your organization. If not, they may end up looking elsewhere pretty quickly.
4) They share the same skills as many of your existing leaders
You certainly want anyone you hire for management or leadership roles to be able to mesh well with not only the people they oversee, but also their peers at the management level, SHRM advised. For that reason, you should aim for at least some overlap in skills with regards to things like communication or how they get their jobs done, without necessarily being totally 1-to-1 matches with what you already have.