5 tips for when you're inundated with applicants
2/23/2021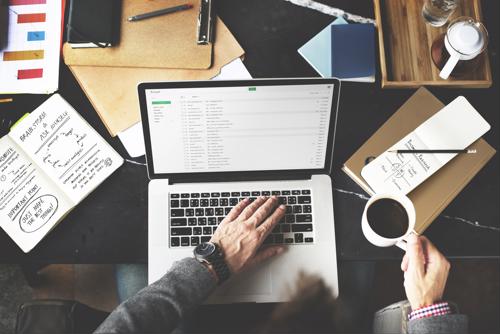 These days, because of the state of the job market, just about any company that posts a new position is going to garner a lot of interest from would-be hires. While it's always nice to have what is essentially the pick of the litter, it's also worth noting that getting dozens (or more) resumes in your inbox for any given position can be difficult to handle as well.
The question, then, is what you can do to effectively manage your time and still ensure you hire the very best candidate for your job listing. The following tips should help:
1) Don't be afraid to start the review process earlier than you planned
If, soon after posting about an open role, you receive more applications than you expected, you can simply cut off your application period earlier than expected to, according to People Management. After you've reviewed a healthy portion of the applicants and they seem like they stack up to what you're looking for, you can probably act with confidence to fill the role based on what you've already received.
2) Don't shirk the necessity of proper communication
Even when you get more than 100 applicants, it's important to treat them with courtesy and respect, People Management advised. No matter how many people throw their hats in the ring for your open position, make sure to email them back when they have been eliminated from consideration, or with updates that they have moved on to the next round.
3) Spread the responsibility
You probably have other tasks apart from just combing through candidates, so when you get a lot of resumes dropped in your inbox, it's time to ask for help, according to Small Business Trends. Get someone else from your department, or another manager, to help you sift through the pile, because you want to get the hire right, but you also can't devote all your time to the effort.
4) Keep good candidates in mind going forward
It's impossible to hire all the highly talented people who apply for your one or two open positions, but that doesn't mean you should give up on those candidates, according to Digital HR Tech. File away the really good applicants for a later date. When a new position opens up, proactively reach out to them first. That can help you stand out from the crowd, and also help ensure your next hiring process goes that much more quickly.
5) Try to keep the hiring process short
Even when you have a lot of interest for any particular listing, you can't spend too much time examining all your options — the best candidates may be scooped up by your competitors before that process comes to an end, Digital HR Tech added. For that reason, no matter how many people you hear from, it's important to ensure you're completing the entire process (from sorting applicants to interviewing top prospects) within a few weeks.