7 networking tips to help you find your next job
9/22/2020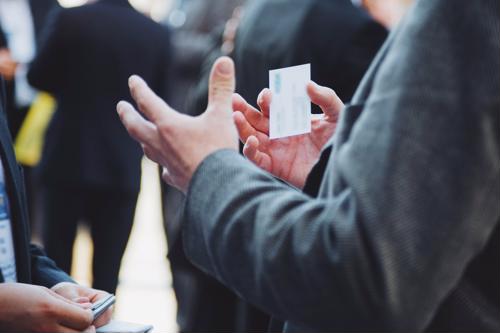 If you're looking for work, it's often easier to find opportunities view your network of friends and colleagues in your chosen industry, rather than just blindly applying to a large number of jobs posted online. In the latter case, many of those listings will receive a lot of attention and you need to work hard to stand out from the crowd.
But with effective networking, you may be able to move yourself much closer to the front of the line, and the following tips may help you do just that:
1) Work on a pitch
In a lot of cases, you still have to sell yourself as a good candidate to someone within your professional or personal networks, according to The Interview Guys. Whether it's via a short email or an in-person conversation, having a quick summary of why you're looking for work and what you bring to the table is always preferable to, "Do you know about any jobs I might be good for?"
2) Seek out professional organizations
If you're looking to grow your network and simultaneously find new opportunities, online communities and professional organizations are a great path, The Interview Guys advised. This way, you can connect with like-minded people in your field, build lasting relationships and find job opportunities you might not have heard about otherwise.
3) Do what works best for you
You're the one looking for work, so it makes sense to do the kind of networking you're most comfortable with, according to Top Resume. If you think it's better to talk in person, set up a lunch or coffee meeting. But if you want to speak on the phone, or reach out by text, that's perfectly valid as well.
4) Don't be too demanding
In a lot of cases, if you're looking for a job through your network, you're asking someone to do you a favor, Top Resume added. For that reason, you can't be too demanding of their time or effort. While you can certainly follow up in most cases, sometimes other people have other things to worry about that take precedence.
5) Know what you're looking for
The more specific you can be about what you want from a job or what you bring to the table, the easier it may be for someone to ask around on your behalf and find a good fit, according to HelpGuide. That way, you both can move forward with confidence.
6) Lean on the people you would list as references
While there are plenty of people who might be able to help you, the people you trust most to represent your qualifications to a potential employer are those who you should rely on most, HelpGuide said. After all, if they're going to bat for you as a professional and as a person, they may also be more likely to go the extra mile and find great job options just for you.
7) Always take advice
Networking can be more of a two-way street than people often realize, HelpGuide noted. Not only should you be asking people to do some job-searching on your behalf, but you can also ask them for insight into how best to approach your search overall.