5 crucial job search tips
8/4/2020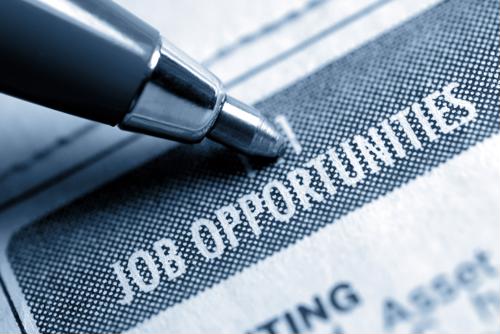 Whether you already have a job and you're looking to change positions or you're recently out of work and need to find something new, there are some universal truths about how to effectively manage your search. Generally speaking, you're trying to find the best fit for your skills and aspirations in as little time as possible, but that's obviously not always easy.
These five tips, however, should help you nail down more aspects of the search so that you find as much success as you can:
1) Target exactly what you want
Especially when you're out of work, it's tempting to apply to many jobs that vaguely align with your skill sets in the hopes of finding that new source of income, according to Live Career. Likewise, even if you have a job and you're just frustrated with it, you might be looking for any way to change lanes. However, this isn't a smart idea because if you're not feeling good about your new job in six months or a year, you're right back where you started and have to do the whole job search process again.
2) Look into the companies you're applying to
There are a lot of factors that go into what makes a job good, and the company's culture and style certainly play a big role, Live Career said. For that reason, look into the companies you're applying to so you can learn as much as you can about what it's like to work there. For example, you don't want to end up working for a company that encourages collaboration in all things if you prefer to work alone.
3) Make your resume and cover letter living documents
Particularly when you're applying to a lot of jobs in a short period of time, it might seem time-consuming and annoying to have to change your resume and cover letter for every single position, according to Indeed. However, it's absolutely critical to do so to show you understand what both you and the companies are looking for. If you're worried about the time crunch, just think about narrowing your search to jobs that better fit what you want.
4) Network, network, network
While you may be inclined to simply apply to jobs that are publicly listed, it's also a good idea to reach out to all your contacts in the industry and see what opportunities might be available or advice they may have, Indeed advised. Often, people who think highly of your work will be happy to recommend you to their bosses or refer you to friends of theirs whose companies are looking for talent.
5) Lean on friends and family
When you're looking for work, your loved ones can be a valuable resource, according to Localwise. They may be able to help you by editing your cover letter or resume, talk you through some common interview questions or otherwise just help you keep your spirits up throughout this challenging process. Don't be afraid to reach out when you need a bit of help.