5 tips for in-person interviews after COVID-19
5/27/2020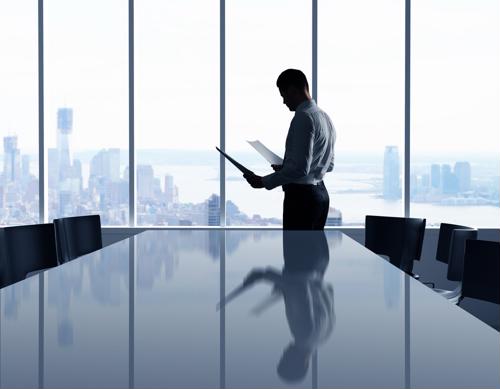 In many states across the country, elected officials are lifting restrictions on whether businesses can operate from a centralized location once again. For those who are looking for work, or just a new opportunity, that may mean a transition back to in-person interviews instead of the video meetings that have become the norm in recent months.
However, you may have to do a little more to mentally and physically prepare yourself for an in-person interview in an office once again, so taking the following steps could help you knock that opportunity out of the park:
1) Make sure to follow normal safety protocols
First and foremost, you should only agree to an in-person interview in an office - whether it's a big one downtown with dozens of employees or a relatively small operation in the suburbs - if you feel comfortable doing so, according to Goodwin Law. To help with that, you should keep some hand sanitizer with you, wear a facemask, maintain social distance and so on, all of which will help insulate you from risk.
2) Prepare for more enforced social distancing
The good news is that many companies will be perfectly understanding about your concerns and will likely enforce some rules of their own about in-person work, said Goodwin Law. That could include putting even more distance between you and the person (or people) interviewing you. While that might throw off your rhythms as a veteran of many job interviews, it is important for staying safe.
3) Don't go in if you have even mild symptoms
If you're not feeling 100% on the day of an agreed-upon interview, no one is going to fault you for asking to do it over video chat instead, according to Workest. As with everything else these days, all due caution is always a good idea and if you even have one symptom consistent with coronavirus, it's far more advisable to play it safe rather than take a chance. This is also true if you've felt a little run down in the previous few days but are feeling better on the day of the interview.
4) Ensure the workplace is safe
Whether you're feeling confident about going into an office these days or not, it's a good idea to check in with the hiring manager and see what precautions they are following, according to SGR Law. Those that are staggering shifts, moving furniture to ensure proper social distancing, cleaning more diligently than before and so on are those most likely to be on the ball and help you avoid unnecessary risk.
5) Give yourself extra time
Finally, because you can't really predict traffic patterns and other factors these days, it's important to make sure you have plenty of time to get to the office for your interview. Whether you're just going to drive or you plan on using public transit, bring a bottle of water and something to read or a pair of headphones so you can pass some extra time on a nearby bench or in your car.