7 things to remember during your current job search
5/20/2020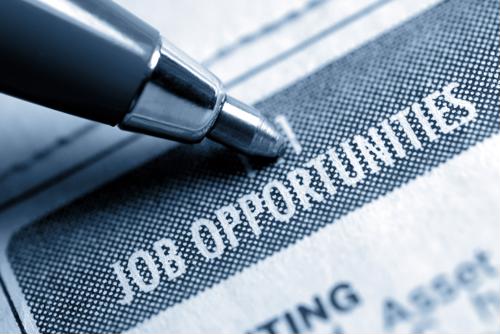 Like a lot of other things these days, you've probably noticed that the job search landscape is quite a bit different from how it used to be. Whether you're one of the millions who has lost their jobs in recent weeks or you're just looking for a bit of a change, there are some things you'll need to keep in mind about what's different today - and how you can stand out from the ever-growing crowd of candidates.
The following tips should help you get ahead in your job search these days:
1) You can think a bit outside the box
One of the biggest things to keep in mind about standing out from the crowd is that it requires you to be a little creative without being too "out there," according to career expert Joseph Liu, writing for Forbes. For instance, if you have a professional website of your own, you might want to record an introductory video about yourself rather than just posting your resume.
2) Don't just apply everywhere
Not only is applying to every job listing for which you could conceivably qualify a bad idea because it can lead to a lot of wasted time, it's also a drain on your focus, Liu advised. If you identify just five listings for which you would be perfect, you can really concentrate on getting your resume and cover letter to shine for just those openings.
3) Become more accustomed to online outreach
You may be used to making a strong connection with a hiring manager over the phone or even in person, but that's not always going to be your first option anymore, according to The Muse. As such, you should get yourself more acquainted with writing concise and effective emails, as well as the ins and outs of what makes a video chat work well.
4) Now is the time to 'skill up'
If you're not doing as much these days anyway, now may be the time to familiarize yourself with new software that's becoming popular in your industry, or pursue certifications and trainings that will help you stand out from the crowd, The Muse said. That "little something extra" will go a long way toward getting an edge on your competition.
5) Keep reaching out
With the number of people now in the job market, you might not always hear back after you initially send an email or message, The Muse further added. You shouldn't be afraid to follow up on that message, whether it's passing along your resume or just trying to get in touch with someone for networking purposes.
6) Get more involved on social media
Especially as it relates to networking, being involved in your industry's broader discussion on social media is always a good idea to make a name for yourself and build connections, according to Fast Company. That way, you won't just keep yourself apprised of the latest developments, you'll also find people you can lean on for help and advice.
7) Set a work-from-home routine
Finally, it's important to make sure you aren't slipping into complacency during your time at home, Fast Company noted. That means making sure you have at least a few hours per day when you're working on your job search.