7 simple ways to update your resume
5/13/2020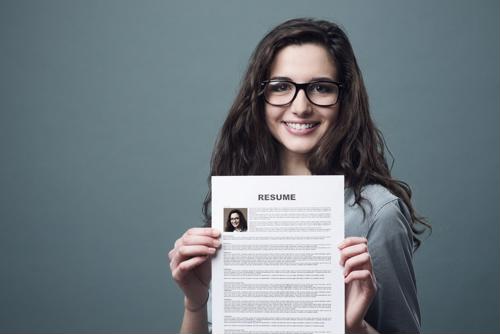 Now that spring is here, you may be thinking about the ways in which you can make yourself more attractive to potential employers, and a great way to start is by refreshing your resume. This is a good idea, especially if you haven't updated or otherwise altered this document in years, because you have likely developed a lot as a professional over that time.
However, you may not know where to begin, and with that in mind, the following tips should help you make your resume shine once again:
1) Make sure all your contact info is up to date
Over the years, you might have changed your phone number, moved to a new home or gotten a new email address, and your resume needs to reflect that, according to Executive Drafts. In general, you want to be as reachable as possible, so providing all the right contact details is always advisable.
2) Think about if you need the summary or objective
In some industries, the objective or summary portion of your resume has fallen out of favor, but it's still quite important in other sectors, Executive Drafts said. With that in mind, you need to determine whether you decide to update that section or simply excise it entirely.
3) Highlight the skills you've developed
Another thing that has shifted in the past few years is that companies may be more interested in what your professional skills are than what your past and present job duties happen to be, according to Glamour. Taking the time to talk about what skills you use each day, rather than what you use them on, could help you shine as a candidate.
4) Make it less 'developed'
It can certainly be tempting to try to make your resume "stand out" as much as possible, such as with borders, font changes and so on, but it's not usually advisable, Glamour advised. Instead, try to make your document as relatively plain as you can, because you want your experience and skills to be what stands out, not the resume itself.
5) Talk about your awards and honors
Along similar lines, if you've racked up any industry awards or certifications over the years, you should mention each in your resume, Glamour further added. Creating a new section to discuss them - especially if you have more than one - is always a good idea that should help catch a hiring manager's eye.
6) Edit down your big chunks of text
When potential employers receive your resume, one thing they do not want to see is a seemingly impenetrable wall of text, according to Ask a Manager. Take a quick look at a zoomed-out copy of your resume and, if you see a big block of words anywhere on it, think about what you can do to break it up.
7) Keep it brief
While you're editing down the big chunks of text, it's also wise to just make sure your document isn't going on too long, Ask a Manager noted. Certainly, it should almost never go onto a second page, but even a full page can be a bit much, so editing out some unnecessary info is probably wise.