5 tips to attract the best future employees this spring
3/11/2020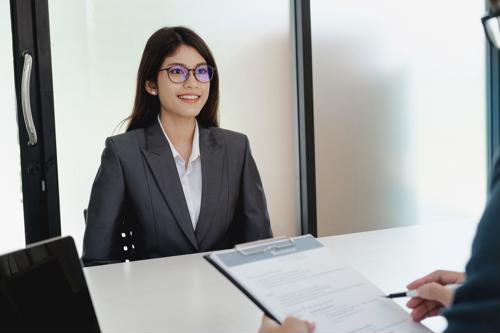 Spring is here and, for many companies, that means it's time to start looking at their options for bolstering their workforce by hiring new employees. However, one hurdle many companies encounter as they do so is a dearth of top-flight candidates. While that certainly doesn't diminish a handful of great applicants, it's always better to be able to choose between at least several great options, rather than just one or two.
With that in mind, you might need to do more to make your company or a specific job posting stand out from the crowd as hiring season begins. These tips should help you do just that:
1) Make hiring inclusive of diverse candidates
An unfortunate reality is many excellent candidates for a wide range of jobs get overlooked for reasons that have nothing to do with their qualifications, according to Inc. As such, it might be important to make sure you consider more people who might be victimized by biases - both conscious and unconscious - perhaps by using anonymized resumes that strip out details that could lead to adverse decisions.
2) Improve communication efforts
No candidate wants to feel like they're being left in the lurch by a potential employer, and while you may have a lot on your plate throughout the hiring process, it's important to stay in touch, Inc. added. That means letting people know when you expect to make a decision, responding to follow-up emails in a timely manner, and then promptly advising them as to whether they got the job or you went in a different direction.
3) Understand what makes your current best performers tick
Perhaps one of the best ways to identify the candidates who will perform best in a given role is to look at the employees you already have, according to Gallup. Talk to your top staffers about how and why they perform as they do; see if you can identify some common traits that will allow you to identify applicable traits and talents in the candidates with whom you speak. That added insight could go a long way in helping you find the perfect fit for the job.
4) Develop a stronger workplace culture
People want to work for businesses where they can enter seamlessly and hit the ground running, Gallup noted. When companies don't have a great, welcoming culture, it can be hard for new hires to feel like they're a part of the team right away. As such, it's important to build a better working environment and highlight how strong it is to anyone who comes in for an interview.
5) Go above and beyond in your offerings
Finally, if you really want to attract the best possible employees, it's always a good idea to make sure your salary and benefits offerings go beyond just being "competitive" and are actually enough to excite top candidates, according to The Balance Small Business. This can also help in retaining talent, which will likewise be a boon for your long-term success.