5 tips to look for work while you already have a job
2/25/2020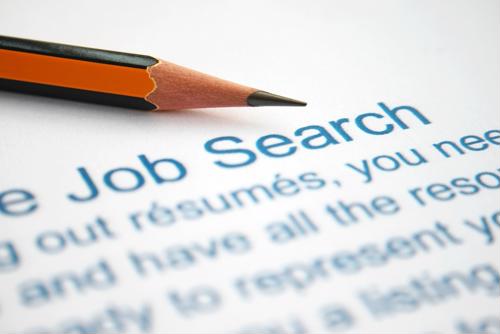 They say that looking for a job is a full-time job, and while that's not really true anymore, it does still take plenty of dedication and at least a few hours per week. That kind of commitment isn't always easy when you're working a full-time job, but there are some ways to do both successfully.
Here are a few tips to help you transition to a new position while you still have a job that takes up 40-plus hours per week:
1) Don't overdo it
Especially if you're not happy in your current role, it can be tempting to really push yourself to work many hours looking for a new one, but experts say that's not a good idea, according to CNN Business. For one thing, burning the candle at both ends like this can lead to a lot of stress and burnout, which is never a good thing. For another, your performance in both areas could slip, meaning you struggle to find a new job and you face repercussions in your current one. Neither is a positive, so only set aside only a little while each week.
2) Be careful about when you schedule your interviews
Obviously it's going to be tough to find a good time to interview during the day while you already have a job, so you can't take on too many of these meetings in a short burst, CNN Business added. Instead, stagger them throughout the course of a week or month - a few hours here or there each time - to make sure your performance doesn't suffer but you still have plenty of opportunities to impress other potential employers.
3) Don't let your other work suffer
Again, it is absolutely vital that you don't let any of your regular duties slip while you're looking for other work, according to Job Hunt. Doing so can lead to negative consequences, including losing your job or seeing referrals on future applications suffer. For that reason, only do job-search work while you're out of the office, especially because some companies monitor your web traffic; if you're on job listing sites all day, that can raise red flags.
4) Keep it to yourself
Along similar lines, it's important not to talk to your current coworkers about your dissatisfaction with your current job, or your interest in moving on, Job Hunt advised. While you may trust them implicitly, you don't want to run the risk that word gets out on your plans Even if they only tell someone they implicitly trust, that potentially creates a dangerous game of telephone.
5) Take the initial time to work smarter
Looking for a job is still a fair bit of work, even if it's easier now than ever before, according to The Muse. Consequently, it can be a good idea to make sure you're keeping everything organized and planning as much in advance as possible - prepping documents, keeping a spreadsheet loaded with all pertinent information, etc. - so that when you spot a job you're interested in, you can just click send within a few minutes.