5 ways to connect with passive job seekers
2/25/2020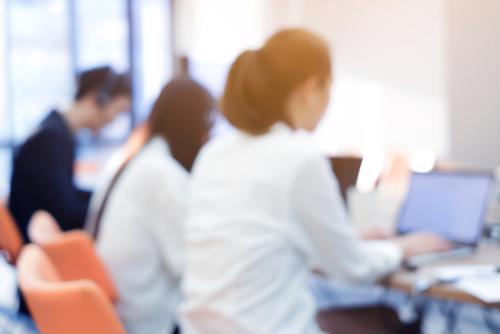 While many companies have positions to fill and hear from many job seekers as they apply for those roles, sometimes the best job candidates are those who may not even be looking for a new role. Passive job seekers are those who are open to taking on a position but not actively putting themselves out there for one. You need to court them for your candidate search to truly be complete.
The following tips can help you become more attractive to passive candidates and help make them a part of your overall candidate search:
1) Cultivate a stronger brand
One of the simplest ways to make yourself stand out as a company that's ideal for any job seeker - active or passive - is to ensure you're a good place to work at all, according to the Society for Human Resource Management. Promoting a strong company culture and encouraging employees to wear company-issued gear with pride is a great way to build up how you're perceived among those in your industry and the general public.
2) Promote all job openings across social media
When you've gotten your company to the point that people in your sector are generally interested in its goings-on, you have to promote the fact that you have jobs you need to fill, the SHRM added. Doing so across all your social media platforms, and especially in industry-specific forums, can get the word out that you're looking for great candidates.
3) Invest in the right tech
In addition to simply blasting out some posts about the opening, it's important to be able to identify people on career or industry sites who would be a good fit, according to Glassdoor. Utilizing artificial intelligence is one great way to do that quickly, efficiently and accurately, and it frees up hiring managers to tackle their other tasks in a candidate search. If you're a big enough operation, this might be a great way for you to identify many candidates in your area - or beyond - in short order.
4) Get referrals from your current employees
Employees may be very happy to recommend friends or family members for open positions, and if they do so, you can generally be assured that this is a candidate who will fit in well, Glassdoor advised. After all, who knows your organization better than someone who already works for it? Since the employee's reputation would be partly tied to the success or failure of the person they recommended, it's unlikely they would suggest someone who wouldn't be up to snuff.
5) Don't be afraid of LinkedIn groups
If you're already a member of LinkedIn groups for your profession, alma mater or other demographics, you might discover that those groups are fertile ground for finding passive candidates, according to The Balance Careers. That's especially true if you already have a relationship with some members; they will either be interested in working with you, or could recommend people who wouldn't let you down.