6 steps to improving your LinkedIn profile
2/20/2020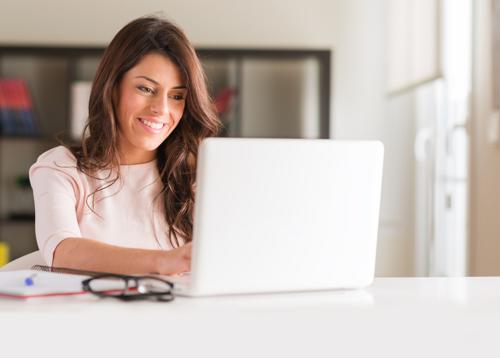 Whether you're actively looking for a new job or you're just open to the possibility at some point in the future, it's important to make sure your LinkedIn page is fully updated. That way, potential employers or colleagues will be able to find you easily and get a real feel for your professional credentials.
Fortunately, just a few updates to your profile page will make you a much more attractive candidate for virtually any position you may be considered:
1) Update your photos
Fair or not, you will be judged on the quality and style of your LinkedIn photos, according to Clark.com. People who click your profile will quickly see whether you have a high-quality, professional headshot or a selfie, and whether your header image is reflective of your skills. Giving these a refresh - especially if you haven't done so in a few years - is a must.
2) Make yourself easy to contact
If someone visits your page and likes what they see, you want them to be able to reach out to you in a variety of ways so you don't miss their messages, Clark.com added. That means adding as many points of contact to your profile as possible: personal and professional email addresses; home, cell, and work phone numbers; your Twitter or Facebook profile addresses and so on. In short, if you can be contacted there, put it on LinkedIn.
3) Join appropriate groups
There are plenty of professional or alumni groups on LinkedIn, and since the platform is all about networking, you would be wise to join them, according to The Muse. That way, you can interact with peers and gain more connections at a minimum, and also show potential employers that you're interested in and engaged with industry groups.
4) Make sure all your titles and duties are up to date
If you haven't updated your profile in a while, it's possible your job title or duties have changed in that time, The Muse advised. As such, you should go through and make sure you're listing the most current information that fully explains what you do in your current role.
5) Ask for recommendations
Whether you're reaching out to current coworkers and friends, or you seek them from the groups you've joined over the years, having people recommend you professionally on LinkedIn can be a big boost, according to The Ladders. In a way, these people are endorsing you as a talented and driven worker who's an expert in your chosen field. If you have more than a few of these recommendations, that can really stand out for potential employers.
6) Get a custom URL
If you haven't done so yet, you need to make sure you have a quick and simple LinkedIn URL, The Ladders noted. That way, if someone randomly clicks on your page and likes what they see, they can easily remember your name or another simple word or phrase. It's just another effective way to stand out.