6 things to know about data security during a job search
11/18/2020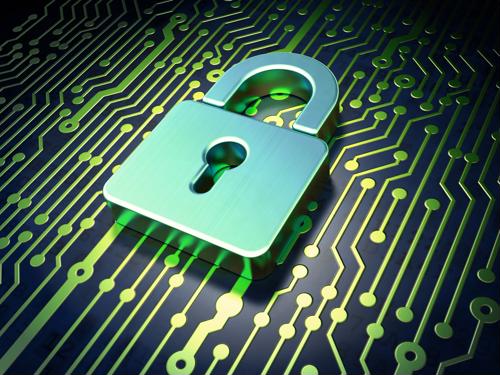 When you are looking for a job — as millions of Americans now are — it necessarily requires you to "put yourself out there," reaching out to countless companies and sharing information about yourself. However, doing so may put you at risk for data theft and other privacy concerns, so you need to strike that just-right balance between being forthcoming and keeping yourself safe whenever possible.
The following tips will set up a framework to do both simultaneously, helping you find that next great job and also insulate you from data risk:
1) Set up a separate email address
If you don't want to find yourself inundated with spam email — both for too-good-to-be-true job offers and full-on scams — it's a good idea to create a unique email address, just for this one job search or all your professional dealings, according to The Job Network. That way, even if it does get exposed in a hacking attack, there's nothing besides job-related issues that will be affected.
2) Be judicious about sharing data
Of course, you should generally try to keep a lid on sensitive information throughout the job search process in general, The Job Network cautioned. Only once you advance through enough steps in the vetting process should you give out certain data.
3) Don't put too much information out there
When you're looking for work, it's tempting to post a lot of information about your job history or even contact details on various websites, including your own professional site, but this should be avoided, according to Norton. After all, there's plenty of ways that data can be exploited, so it's better to make yourself as unreachable via these listings as possible.
4) Keep track of everywhere you post it
Especially if you're putting your name and information out there in a lot of different places, it's a good idea to keep track of where it's posted, Norton added. That way, if there is a problem, it becomes easier to track the issue back to its source, and then take steps to address it as quickly as you can.
5) Avoid posting your phone number and address
If you are posting your resume as a document, it's advisable to take your phone number and address out first, according to Payscale. The reason for this is simple: You don't want to start receiving a bunch of spam calls. Also, if someone has your name and address, it becomes much easier to commit all kinds of identity fraud. Companies certainly want this information, and you can feel free to provide it only when they ask.
6) Make sure all your passwords are secure
Finally, you are likely creating a lot of new accounts to search for jobs on various websites, and when you do, you should always use a great password, Payscale said. Ideally, this will be a lengthy string of random numbers, letters and symbols, but it could also be a phrase with letters swapped out for symbols.