7 ways to finish your job search faster
11/10/2020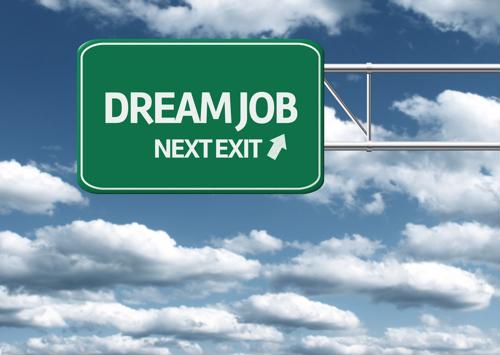 Especially these days, with millions unemployed and many companies bracing for some serious ups and downs in the year ahead, it can be tough to stay optimistic about a job search. However, if you're out of work, you should always be on the lookout for opportunities, and ways you can make yourself a more impressive candidate.
With that in mind, the following tips can be a great way to stand out from the crowd and help accelerate your job search as 2020 draws to a close:
1) Nail down exactly what you're looking for
One of the biggest frustrations of a job search is when you look at a lot of options and come up empty, according to TopResume. However, casting a wide net may not be a good idea, and instead, you would be wise to more specifically target the jobs that best align with your skills, experience and interest. That way, you can put more energy into being the most outstanding candidate possible.
2) Triple-check your resume and cover letter
Among the most common reasons for hiring managers to disregard your application is if they spot a typo or other mistake in your resume and cover letter, TopResume said. For that reason, you would be wise to go over every word carefully, and perhaps even have someone else look over the document, to make sure you don't overlook anything.
3) Get a better handle on exactly what you're looking for
When you know more about what you want from a job search (beyond the obvious end goal of "employment"), it becomes easier to tailor everything toward meeting that goal, according to The Muse. Knowing the specific role, salary, benefits and more will help you find the right opportunities and help you avoid the ones that don't suit you.
4) Update your social profiles
Whenever you're looking for work, it's important to clean up and otherwise improve your social media, especially when it comes to LinkedIn, The Muse advised. That means making sure all contact information and work history is fully up to date.
5) Ask the people in your network
The people you have worked with most closely in your career are typically those who will go to bat for you when you need them, so it's important to stay in touch with your network, TopResume also noted. These people will happily keep an ear to the ground for you, and be more than willing to step up when you need a reference.
6) Don't overthink things
While it's a good idea to laser-focus on one or two opportunities at a time, it's also important that you don't overthink your candidacy, according to ClearCompany. Keep your resume and cover letter simple, your communications short and to the point, and generally, just try not to worry so much about whether you get the job. It's more out-of-your-hands than you probably think.
7) Remember the importance of following up
When you receive an email or phone call back from a potential employer, it's important to follow up promptly, ClearCompany added. That's especially true after a phone or in-person interview.