The do's and don'ts of a good candidate search
11/4/2020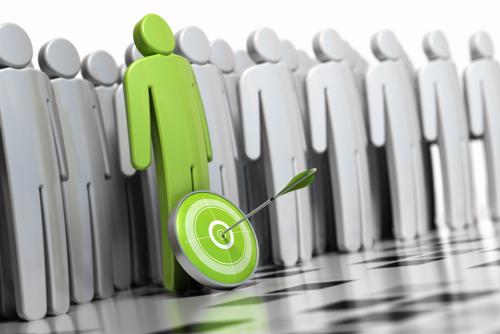 Whether you're looking to hire someone just for the holiday season or on a more permanent basis, it's important to make sure you do all in your power to get the candidate search absolutely right. You never want to go through a weeks-long process only to find at the end that you aren't fully happy with the final options.
To maximize the effectiveness of this process, it will be vital to consider the following issues:
Do: Lean into referrals
No one knows your company — and what it takes to succeed there — better than the people who already work for you, according to The Undercover Recruiter. For that reason, every round of hiring should start with you asking your employees if they know anyone who fits the job description. Their recommendations may be far more fruitful than a standard candidate search.
Don't: Forego duties when you have a lot of interest
As a hiring manager, it's not easy to manage expectations for every candidate, especially when you receive dozens or even hundreds of applications for an open position, The Undercover Recruiter said. However, it's important not to leave any candidates hanging, and alert them when they are no longer being considered for the role.
Do: Target people on social media
While you may be active in posting your listings on various career websites and industry-specific job boards some of the best candidates these days tend to do their searching on social media as well, according to HR Technologist. As such, it's always a good idea to cross-post all your listings on your Facebook, LinkedIn, Twitter and even Instagram pages. You never know who might respond.
Don't: Overload candidates with form emails
When you're sending updates about your hiring process overall, it's important not to send out too many, especially if they're just copy-pasted or have hundreds of BCCs, HR Technologist advised. You don't want to overload people with information — or even get their hopes up — so it's better to only send out messages that are absolutely necessary for all candidates to see.
Do: Tap your own networks
In much the same way it's a good idea to ask your own employees for referrals, you might also want to talk to your colleagues at other companies in the industry to see if they know of anyone who may be looking for work or a different job, according to Jazz HR. Again, they're more likely to know what it takes to succeed and which candidates have all those qualities, so their recommendations should typically prove fruitful.
Don't: Ignore past hiring problems
If you've gone through multiple rounds of hiring of late only to settle for lackluster candidates, or you've chosen not to hire someone at the end of a lengthy process, it's important to consider why those missteps took place, Jazz HR added. The more you can do to review previous issues, the greater the likelihood that you will avoid those pitfalls this time around.