7 things job seekers needs to know
11/4/2020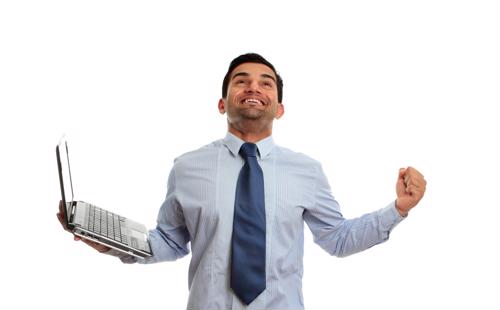 Millions of Americans are looking for work right now and that means it's a crowded field of competitors for what is likely to be a limited number of job opportunities. For that reason, you need to equip yourself with as much information as possible as you embark on (or continue) your job search.
The following things are absolutely vital to keep in mind throughout the process:
1) Your network is your lifeline
First and foremost, you have to make sure you know how valuable your network of friends, colleagues and family members can be, according to Top Resume. They can give you advice or support, provide a heads-up when a job you'd be perfect for becomes available, and even find temporary work that will help you keep making ends meet even as your bigger job search continues.
2) You need to consider your social media
If you're not fully engaged with your chosen industry on social media — especially on LinkedIn — that can be seen as a negative for potential employers, Top Resume said. As such, you need to update your various accounts so that you seem more involved. It's also a good idea to go through old posts and find anything that some companies might find objectionable.
3) Research every company you interview with
If you actually book a job interview in the near future, it's a good idea to do your homework, according to The Ladders. Look into the company, and maybe even the people you will be interviewing with. That way, you're fully cognizant of many of the issues surrounding this job opportunity and the business itself.
4) Change your resume and cover letter for each job
Your resume and cover letter should be seen as living documents that get changed all the time, based on whatever you're applying for, The Ladders cautioned. Make sure you prioritize the relevant skills and experience for every opportunity you apply for, even if you keep the general framework of these documents the same.
5) Mirror the keywords
A great way to prep your resume and cover letter is to carefully read the job listings and see what words stand out as being particularly important or even unique to this job, The Ladders further advised. If you use the same keywords in the same way the listing does, it makes you appear more aligned with what the company is looking for.
6) Think of good questions to ask at the end of an interview
Every job interview ends with some version of the same question: "Do you have any questions for me?" according to leadership and work expert Ashira Prossack, writing for Forbes. You should definitely have at least one or two in mind before you show up, so that you can look more engaged and interested in the business.
7) Follow up quickly
Once you're done with an interview, you should generally send a thank-you email as a follow-up within 24 hours, Prossack added. This, too, helps you look more engaged and grateful for the opportunity, and will generally reflect your interest in the job overall.