5 ways to improve hiring for remote workers
10/28/2020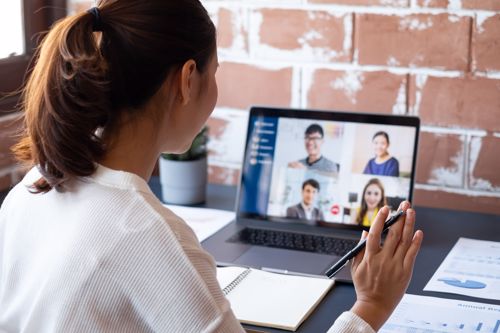 These days, many companies are completely rethinking the way they work, and are changing their hiring practices as a result. With more organizations going partially or fully remote, that also requires them to shift their approach to hiring and onboarding as well. If you've never hired for an all-remote position or conducted such interviews entirely via video chat platforms, the process could take some getting used to.
The following advice should help make it all as seamless as possible for everyone involved:
1) Figure out tech needs
First and foremost, you have to make sure all your remote workers are set up to collaborate effectively, and that includes the people who are interviewing to join your organization, according to Miro. That might be as simple as asking people to download your preferred video chat platforms, but it's something you have to be mindful of: Many people might not have all the same software you use on a daily basis, so you have to meet candidates halfway.
2) Find new ways to communicate
Along similar lines, you might need to work out new processes for reaching out to potential hires and staying in touch with them throughout the candidate review process, Miro said. That might require more coordination between the team, the human resources department and managers, but having a streamlined and clear process for interaction during the remote hiring process will help ensure everything goes as smoothly as possible for all involved.
3) Lay out exactly what you're looking for
When you're hiring for a remote job, it's important to make sure your listings spell out exactly what would be expected from hires and what they might need to accomplish those ends, according to Owl Labs. For instance, you may need to spell out exactly how remote the job is — full-time remote? three days remote, two days in-person? — and what programs you use to monitor remote work and generally stay in touch. Proficiency with all of them will be critical to any new hire's success.
4) Write better job descriptions
Likewise, it's important to specifically target people who are comfortable with fully or partially remote work, and make sure that preference is clearly noted in the descriptions you write, Owl Labs added. After all, this kind of work isn't for everyone and clearly noting what that job entails will be vital to whittling down the list of those who are up for the challenge, and eliminating those who are not.
5) Make the interviews better
Finally, because remote work typically requires a remote interview, you might need to adjust your normal tactics, according to HR analyst Meghan Biro, writing for Forbes. For instance, if you typically like to have your new hires meet with some future coworkers, you could simply have those team members dial into the video call. Likewise, you should aim to do something that feels comfortable for the candidate, and the benefit of remote work is that you can be fairly flexible about scheduling to account for, say, someone in a different time zone.