5 leadership skills your company needs from a manager
10/26/2020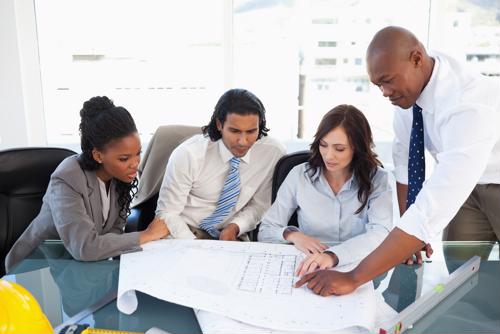 In many cases, a team within your organization — and even individual worker performance — is influenced heavily by the management style every supervisor brings to the table. No two people manage in exactly the same way, but experts certainly agree that there are a number of skills that any effective boss has in their toolkit.
As such, when your organization is hiring a new manager, it's vital that you identify many of these skills simultaneously. This should include all of the following, among other leadership qualities:
1) Communication skills
First and foremost, you want a leader who is able to quickly, simply and easily let everyone in the company know what's going on in their department, according to Tiny Pulse. Whether that's getting the point of a new project across to their direct charges, talk to managers on their own level about what they're going to work on collectively, or even inform their own bosses as to what's going on, clear communication is a must.
2) Decisiveness
Managers have to make a lot of decisions on relatively short notice day in and day out, Tiny Pulse said. For that reason, it's vital for any manager to be able to make the right call in short order, without overthinking or equivocation. Obviously, these decisions should be informed by data and it's important to make the right call as often as possible. Time is often of the essence, so getting to that point quickly will be critical to organizational success.
3) Integrity
The ability to be honest and accountable to others in the organization is important for anyone, but it's especially true in managers, according to Villanova University. Their charges need to know that they can trust any decision that's being made, and that anything they're asked to tackle is fair, in service of team and company success. When people feel their manager brings a lot of integrity to everything they do, that helps everyone feel better about their work.
4) Interpersonal skills
Whether a manager is having a quick check-in with an employee, representing your company at events in-person and virtual alike, or running a meeting, they need to be able to interact with other people successfully on an ongoing basis, Villanova added. Being personable, empathetic, understanding and engaged in a conversation is a great skill for any professional, but it's absolutely paramount for someone in a managerial role.
5) Prioritization
Finally, any manager you hire likely have to keep many plates spinning all at once, which sometimes requires them to give more attention to one thing in particular, according to the Society for Human Resource Management. The ability to correctly identify when issues have to be addressed more directly, how to deal with them and so on are all going to be critical to managerial and team success, so it's vital to ensure that candidates know where to focus.