7 ways to figure out the best candidate
10/21/2020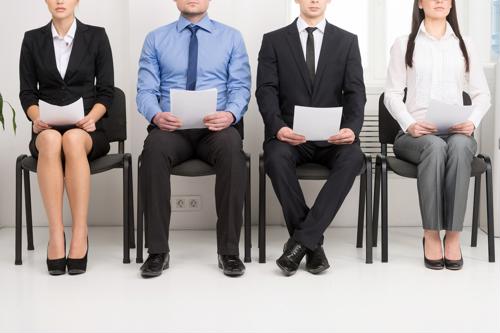 These days, hiring managers likely receive a lot of applicants for every position, many of whom are highly qualified to fill it. That kind of issue can lead to analysis paralysis — you go through an entire hiring process and still end up with two, three or more candidates who would all be ideal. How do you choose between them?
The following tips should help you make that ultimate decision, even if it won't be easy:
1) Look at what they've achieved
The more you can do to quantify every candidate's achievements, the better off you might be when it comes to making the right call, according to Career Tool Belt. Obviously, making that kind of choice is highly subjective, but if you can have some objective facts to weigh into the decision, you might be in better shape to feel confident about your choice.
2) Consider who's had the tougher road
Along similar lines, you might want to think about the journeys these candidates have been on to get to the point where they are in contention for this position, Career Tool Belt said. Some might have had a relatively easy time ascending the ranks (for any number of reasons) while others have worked much harder to get to the same place. The latter might be the "hungrier" hire in the end.
3) Give them a task
Many companies rely on some sort of objective testing to make hiring decisions and if you don't do so, generally, doing it in this specific circumstance might not be a bad idea, according to The Muse. That way, you can present hypothetical situations or unique problems that have clear answers, and compare how each approaches and solves those issues.
4) Really dig in with their references
When candidates can't do much to differentiate themselves from the cream of the crop, the people they ask to talk to you on their behalf might, The Muse added. An in-depth, honest conversation with their references could uncover something that didn't come up in the other parts of the hiring process.
5) Think about what they asked you
Just about every interview ends with you, as hiring manager, asking, "Do you have any questions for me?" and the answers to that question can be revealing, according to The New York Times. If one asked questions you thought were a bit more incisive than the rest, you might find that candidate is the right choice in the end.
6) Don't be afraid to throw a curveball
If you're having trouble making that last choice, one extra round of in-person interviews might not be out of the question, and these don't have to be the standard, The Times advised. A lunch interview in a more casual setting, for instance, could help you see a different side of each candidate.
7) Go around your facility
Finally, it's not a bad idea to have every member of a potential candidate's future team meet with them or give them a tour of the building, The Times noted. That way, you get more perspectives — from people who know exactly what the job takes — and that can easily inform a better decision.