5 tips for hiring new college graduates
6/17/2019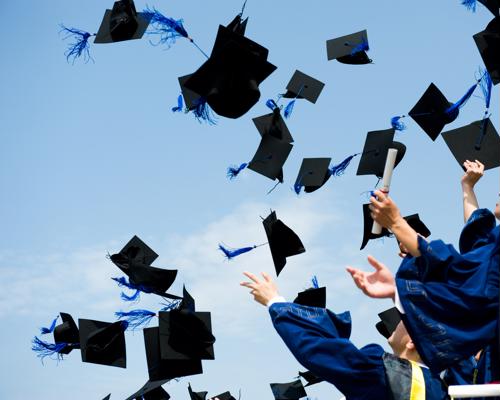 The start of summer is a time when many companies start seeing more applications and cover letters coming in from recent college graduates looking for their first "real world" jobs. With that in mind, hiring managers may need to figure out the best way to strategize for hiring and onboarding these young adults, and getting the process absolutely right.
Here are five ways they can ensure those steps are nailed down:
1) Find their work online
Many graduating seniors have likely posted a lot of their work online, and even if they don't list that information on their resumes, you might be wise to look it up, according to Entrepreneur. If they've turned in any of their work as part of the interview process, it's likely the absolute best stuff they've produced, and finding other things they made in an online portfolio could help you get a better baseline for their average quality.
2) Find ways to connect
If you're expecting to sit down with a lot of young adults in the months ahead and don't have much recent experience talking to them in a professional setting, it might be good to familiarize yourself with how they talk about their chosen professions and themselves, Entrepreneur advised. That may vary sharply from the way older colleagues discuss their industry or ambitions, and if you can not only understand where they're coming from, but also talk to them on that level, that could be mutually beneficial.
3) Go through multiple rounds of interviews
It's always a good idea to meet with potential hires - regardless of age or experience - more than once, just to make sure that good first impression holds up for a second or third meeting as well, according to The Muse. But this might be especially important with recent graduates because you both need more information about each other, given that this is likely one of their first interview processes for a "real world" position.
4) Don't be afraid to cut bait
When you hire new college grads, neither of you might have a full picture of what you're actually getting out of the relationship initially, The Muse cautioned. If, after a period of a few months, it becomes apparent that this is a hire that won't work out, you shouldn't be afraid to discuss why it's not working. If a solution can't be reached, it may be better for both parties to move on in a professional manner.
5) Give them the benefit of the doubt
As mentioned above, recent graduates are more likely to make mistakes on their resumes or in an interview simply because they don't have the experience, and that kind of mistake shouldn't automatically disqualify them for a job. After all, there are plenty of benefits to hiring younger adults with minimal experience, according to American Express. For example, they may have more of a go-getter attitude or be willing to put in extra work to stand out from the crowd than older employees who are established in their professions.