5 ways to attract better candidates
12/31/2019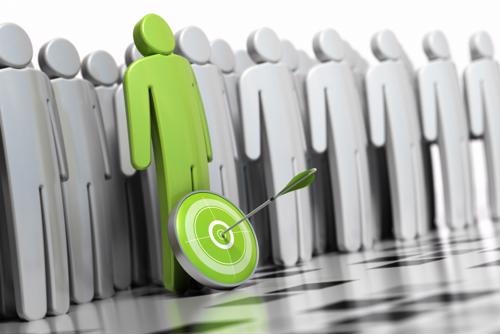 When you're trying to fill an open position, you may occasionally find it difficult to attract the best possible candidates for those jobs. This can seem like a mere fact of life, but the truth is there's plenty you can do to improve the quality of applicants you see with every job posting.
The following tips should help you get a better handle on how to attract the best possible candidates with your listings:
1) Ask your employees for recommendations
One of the best ways to find people whom you can reach out to is by asking for referrals from trusted employees, according to Inc. Magazine. In general, your workers likely wouldn't recommend people they think might struggle in the job, or who would reflect poorly on them, so you can rest assured that most referrals will be a good fit. If you want to sweeten the pot even more, however, you might want to implement a program that gives your employees a financial incentive if their referrals are hired and stay in the job for six months.
2) Send managers to networking events
It's always a good idea to be actively involved in your industry, and when there are networking events in your area, it's likewise advisable to send representatives, Inc. added. That way, you can scope out the talent in attendance, better establish your brand among industry professionals and otherwise meet people who might be great hires months or even years down the line.
3) Keep the application process simple
One of the biggest deterrents candidates face when they're looking for a job is a complicated application process, according to U.S. News and World Report. If they need to fill out multiple online forms, copy and paste the same information repeatedly or otherwise have to jump through a lot of hoops, you're likely losing at least some of them due to frustration. The fewer clicks required to apply for an open position, the more likely everyone will be to complete that process.
4) Be straightforward about salary and benefits offerings
All too often, companies don't want to get bogged down in the specifics of the salary and benefits they would provide to a new hire, and that's true for any number of reasons, U.S. News and World Report advised. However, those that list this information right in the job posting may be more likely to attract people who know what they're worth and want to make sure you do as well.
5) Repost your listings
If you rely on job sites to attract candidates, you may find your listings don't get as much traction after a week or two, according to HR Daily Advisor. That's because many sites sort by date and older listings drop down in their rankings somewhat quickly. To counteract this, it's wise to delete listings after they stop getting the interest you want and just repost them. That will help keep you visible as you conduct your candidate search, and ensure more onboarding success moving forward.