5 ways to dress for a job interview this winter
11/8/2019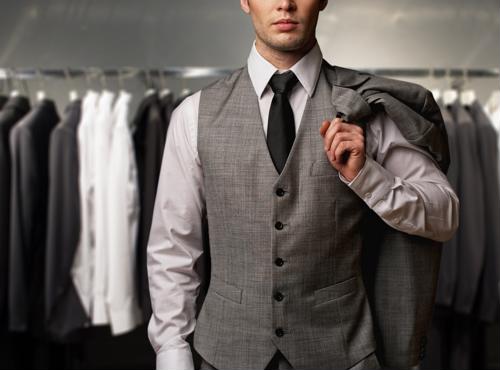 There are plenty of rules you can use to come up with a great outfit for your next job interview. "Dress one up from the job you want," and "Don't wear anything too ostentatious" are two common tips that apply at any time. But when winter weather descends, some of the common rules of thumb become harder to abide by, especially in cold, snowy conditions.
With that in mind, dressing for a job interview this winter will have a few extra ins and outs, including the following:
1) Wear a good coat
The impressions you make on people in an office start the second you walk through the door, so if you come into a very formal office environment wearing a bright red or yellow winter coat, you might turn some people off, according to the Houston Chronicle. Instead, it's a good idea to keep your coat's colors somewhat conservative, and if you have the money, it can be wise to invest in a heavy wool coat that will look great and keep you warm.
2) Think about your shoes
When there's a lot of snow, ice and slush on the ground - not to mention the possibility of road salt - it's understandable that you wouldn't want to wear nice dress shoes for the commute, the Houston Chronicle advised. You can either wear something that's more sensible for the weather and bring your interview shoes in a bag, or invest in new shoes that are functional for the weather and practical for the meeting.
3) Don't be afraid to layer
Depending on the office environment, it's likely that no one will have a bad impression of someone who dresses a little more warmly on cold winter days, according InStyle. Putting a smart sweater or vest on under a suit coat or blazer could actually add to your professional look, but in general it would be a good idea to make sure it matches the rest of your outfit, and is a dark, conservative shade.
4) Add a splash of color
With that being said, tending toward darker tones for your suit and sweater doesn't mean you have to dress in monochrome, according to Yahoo! Finance. In fact, you shouldn't - having a splash of bright color somewhere in your outfit is a must, and whether that's your tie, a vibrant pattern on your shirt or with a pair of fun socks, you can liven up your look without going overboard.
5) Don't forget the accessories
Another great way to add color to your look is to use your accessories to your advantage, Yahoo! Finance noted. A pocket square or a nice set of cuff links can be a perfect change of pace for men, and women can wear earrings or jewelry - or carry a bag - that brightens up their look as well.
As with anything else when prepping for a job interview, use your best judgment and match your attire to the tone of the office, but ensure you dress to impress this winter.