What to put in a post-interview thank you email
9/27/2018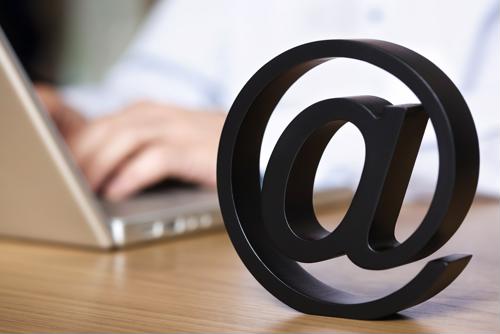 When people are progressing through the job search process at a good pace, they may be brought in for an interview that feels very make-or-break. With the understanding that they'll get the job if that in-person meeting goes well, it's important for job seekers to keep in mind that this isn't about just making a good first impression. Instead, they should work to keep up a strong air of professionalism and courtesy by sending a thank you email to the people they spoke with after the fact.
A good thank you note can be something that helps a prospective hire stand out in a manager's mind, meaning it can be the differentiator between two equally qualified candidates who both nailed the interview, according to Career Sidekick. The question, then, is what a good thank you email includes, and what can be left out.
The obvious stuff
Judging by the name alone, there should be a quick note of thanks at the top of the email, indicating the sender knows the recipient's time is valuable and their consideration is greatly appreciated, the report said. This can also be a good time to reiterate just how interested the applicant is the job opportunity, especially an aspect of it that might not have been mentioned in the job listing but was discussed during the interview itself.
It can also be a good idea to include personal contact information once again to reiterate that if there are any questions or concerns the hiring manager has, they can be answered quickly and easily, the report said. Here, and elsewhere in the email, it's important to present a confident tone, and perhaps to explain again why - upon further reflection - the candidate feels as though they are now even more of a perfect match than they were before.
What else to consider
In the thank you email, it's also important for people to impress upon the hiring managers that they're enthusiastic about what the job opportunity presents to them in terms of professional development, according to The Muse. This can be important because businesses may see a lot of candidates, but those who are excited about what the potential relationship means for both them and the company going forward could really stand out.
In addition, for those who spoke to two, three or more people for the interview, it's important to send each of them a unique personalized email - not cut-and-pasted with a few words changed, according to The Balance. This, too, shows that a candidate is considerate and appreciative of the opportunity to even discuss a job opportunity.
It's perhaps most important to keep this kind of message brief - no more than a paragraph or two - so it's both easy to write and easy to read, the report said.
If a good thank you email gives job candidates the chance to present themselves in the best possible light once again, it's something they should see as a necessity, rather than something that's just nice to do.