3 tips for saving time during a job search
9/24/2018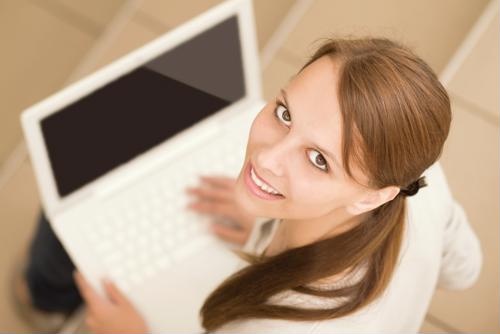 One of the things that's often said in the career search world is that "looking for a job is a full-time job." That may sound like a daunting task for anyone who's trying to land with a company, especially if they're already working either part-time or full-time, but the fact is that it doesn't necessarily have to be.
There are plenty of ways in which job seekers can make their searches a little more efficient, and following just a few simple tips can reduce their time commitment without necessarily hurting their chances of finding a job that works for them.
1) Make a schedule - and stick to it
A big issue for anyone, whether they're searching for a job or not, is simply having enough time in the day to accomplish everything they want to, according to The Muse. With that in mind, it's important for people who are combing through job sites, updating their resumes or LinkedIn profiles, writing cover letters and doing every everything else that comes with a job search to make sure they're budgeting their time properly.
Setting aside time every day - whether it's an hour or two for those who already have jobs, or significantly more for those who are currently unemployed - will help people clarify what they need to accomplish and focus in on the task at hand, the report said. For instance, if people feel as though they do their best work after lunch, making that their "job search time" will help them nail down their options.
2) Make use of free services
Those who are unemployed in particular may not want to spend a lot of money on the various aspects of the job search, such as printing out physical documents, enrolling in necessary training classes and the like. Fortunately, there are plenty of options to either reduce or eliminate many of the monetary costs that come with a job search and, more to the point, also save time, according to The Balance.
Many colleges, for instance, offer career counseling and even job placement services to alumni, even long after they've graduated, the report said. Moreover, some basic online research can help them discover low-cost or free training programs, workshops and job fairs in their areas. It might also be wise to rely on local libraries for some free services.
3) Do the prep work
A problem that is unfortunately all too common for job seekers is that a lot of the stuff they have to do is tedious and time-consuming, according to Hays. With that in mind, they might want to set aside some time early on in the search to make sure their resumes are updated, and perhaps tailored to a number of different kinds of jobs they are thinking of applying for, so they don't have to change these documents on the fly every time they want to open lines of communication with a new company.
Along similar lines, thinking about what skills they bring to the table early on might help them do a better job of identifying what positions might be best for them based on their unique skill sets.