The do's and don'ts of dressing for a job interview
9/19/2018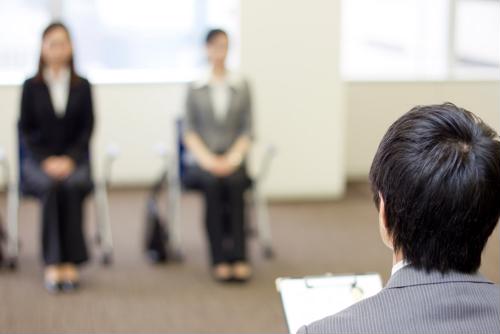 There's an old adage about looking for a new job: "Dress for the job you want." What that means is that if people want to impress bosses or hiring managers, they should go out of their way to make sure their outfits present them as serious workers with serious aspirations. To that end, it's important to consider the right and wrong ways to dress for job interviews.
Here are just a few do's and don'ts that will help applicants ensure their wardrobes are on point for any job interview:
Do: Consider the industry
While there's an old rule of thumb that you should dress "up one" from the job you're interviewing for - that is, wearing a suit to a business-casual office, or business-casual to a casual office - that might not always be appropriate based on the industry, according to Career Builder. For instance, if someone were to wear a suit to an interview at a music magazine, or a nice shirt and slacks to a tech office, that might be seen as being a little strange.
A bit of research into what the company's general office vibe seems to be will help people determine whether going "up one" makes sense.
Don't: Go too casual
Even if companies seem to have relaxed dress codes, interviewees should keep in mind that hiring managers still want candidates who are going to take things seriously, the report said. While going "up one" might not be the right move for certain industries, there's such a thing as going "down one" that should be avoided at all costs regardless of the company.
For instance, there's really not any circumstance in which a candidate should wear jeans, a t-shirt and flip-flops to an interview, even if people would technically be allowed to wear that.
Do: Think about your hair
When trying to put the best foot forward in an interview, candidates may put a lot of consideration into their wardrobes, but less about their hair, according to The Balance Careers. Those who go in with messy hair may not be considered for a job even if they're wearing an expensive suit, so taking the time to run a comb through it and style it up a little bit is a must.
Don't: Overdo the makeup
Women have a lot of things to worry about during an interview process that men simply do not, and one of them is the amount of makeup and perfume they're wearing, The Balance noted. The old adage that less is more certainly applies here, because while candidates might think of the amount they usually wear as being normal, not everyone is going to agree. Carefully applying both makeup and perfume to make sure it's "just right" will go a long way.
Do: Keep it muted
While interviewees are always eager to make an impression, doing it with a lot of bright colors isn't usually a good idea, according to a separate report from The Balance Careers. While mixing in a deep red tie or scarf can be a fun idea that helps people stand out in a hiring manager's mind, the bright blue suit is probably better left in the closet.