Dress your best for a job interview
10/16/2018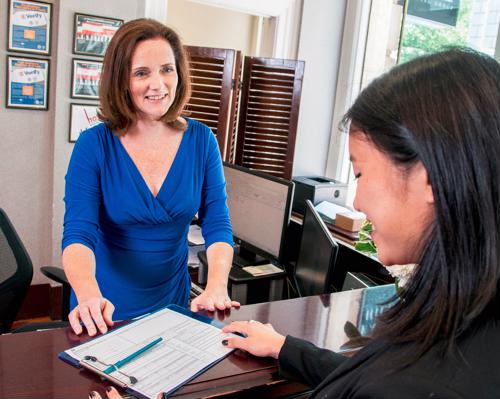 When trying to get a new job, people generally know that they should always strive to dress for success. However, the way in which "appropriate dress" is defined can vary widely depending upon the companies involved, their industries, the position being applied for, and a number of other factors. With that in mind, there's no one-size-fits-all idea to getting the dress code right, but there are a few rules of thumb that can and should be followed.
In general, it's wise for men to wear a dark suit, or at least a long-sleeved shirt and tie, to just about any job interview, according to The Balance Careers. Those clothes should be clean, ironed and fit well. In addition, those interviewees should generally strive to wear leather belts and leather shoes (no sneakers), as well as having well-groomed facial hair and a professional haircut. There may be some wiggle room with any of those issues, especially for certain industries, but overall that's a professional look.
For women, a dark suit or suit skirt is also generally recommended, with conservative shoes and neutral-colored pantyhose, the report said. Further, they should strive for wearing minimal jewelry, or none at all, and light makeup. As with men, women's hair styles should be neat and professional.
Finding some exceptions
It might be wise at this time to make sure to not over- or under-dress for an interview, and a little research here will go a long way, according to U.S. News and World Report. Some quick web searches could help show how people dress on a daily basis at the office, and dressing "one up" from that level for an interview (business casual for a casual office environment, business for business casual, etc.) is the right move.
However, getting the dress code wrong comes with serious consequences, as it will tend to put interviewers off, the report said. Simply put, it may show that the person hasn't done the requisite research to really understand how their potential employer operates on a daily basis.
"You want to dress professionally but reflective of the company's culture," Glassdoor community expert Scott Dobroski told the publication.
For casual environments
When people are interviewing at companies that let their employees wear hoodies and jeans every day, even a shirt and tie can come across as overdressed, according to The Ladders. As such, it's important to keep in mind that wearing darker jeans, without rips or blemishes to an interview is the right idea here, and wearing a collared shirt (perhaps with the sleeves rolled up) is still a good move as well. Similarly, even if wearing sneakers is preferred it's wise to make sure even those shoes are in good shape.
With all these tips in mind, job seekers would be smart to make sure they are simply following common sense and making sure they're putting in the legwork to ensure a neat and tidy appearance that goes with all their other preparations. In addition, ensuring good body language, a firm handshake and plenty of confidence will help people make a strong first impression.