Need career inspiration? Listen to a podcast
9/27/2017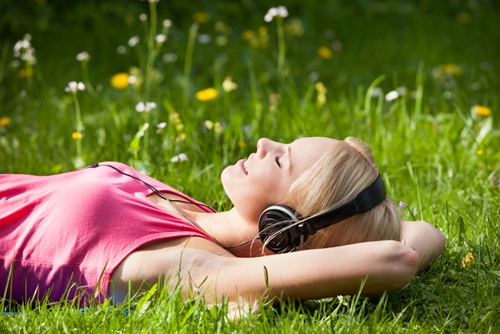 Long, long ago you probably met with a guidance counselor to discuss your career goals. As you moved through university, your mentors and professors gave assistance, and post-college, you may have worked with a temporary staffing agency or a recruiter to find the best-fitting job for your skill set. Yet it can be easy to feel like you're stuck in a career rut and hope for change.You can use modern technology to complain to your friends on social media, or you can try something more proactive: You can seek and download a career-themed podcast for inspiration and some new ideas. Yes, they do exist, and there are a range of downloadable narratives for your job-related aspirations.
Become excited about work again
Earlier this year, CNBC presented a range of job- and career-themed podcasts for those unenthused by work, or who needed a boost to look for a new role. "Pivot with Jenny Blake" encourages listeners to be adaptable in today's ever-changing job market. Need motivation instead? The source suggested lending your ears to Brendan Bouchard's audio musings, which center around bringing energy into all aspects of your life, but especially your career. Have a business mindset? "The James Altucher Show" with advice from an entrepreneur, will guide you in the right direction; the host has written over 10 books and run several companies himself, not all of which were successful.
Narratives for the professionally-minded
Those who prefer their career and employer advice in story-like form may want to check in with podcasts from Slack, according to The Muse. Slack, an app that can promote collaboration and interaction between coworkers, also presents "Work in Progress," a series of stories regarding and regaling listeners with the career exploits of a wide range of individuals. It outlines a wide range of people's career journeys, some of which will be relatable, some of which will be for purely entertainment purposes. Those who aim to start their own company, or need a boost to try out that freelance sideline business might want to check out the podcast called Startup by Lisa Chow and Alex Blumberg, the source suggested. Blumberg started his own company and asked Chow to be his co-host for the recordings. The pair discuss a wide range of business-related topics, namely what it is like to run a startup, how you can start your own company, and where your career may next take you.
Those who are a bit more old-fashioned might want to visit their local library or browse Amazon for career-themed reading material. But no matter which way you choose to receive your career advice, podcasts or books can provide more than just a distraction during your commute. You may discover you're ready for a whole new employer.