Hiring A Great Employee at a Small Business
9/22/2017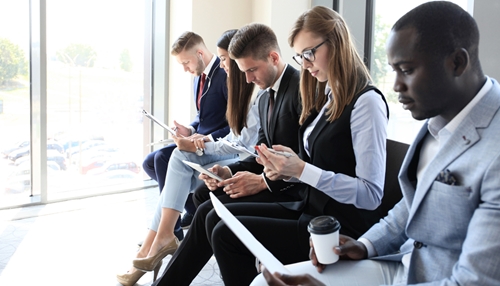 Small-business owners may feel as if they make more calculated hiring decisions than those at larger companies. Often, when a new worker is hired at a less-established company, he or she is filling a new role, taking on responsibilities that have been recently shifted to this new position, or may be essentially working two jobs to keep costs down. It can be a big decision for a small-business owner to choose to expand, and for many leaders of fledgling companies this is an exciting move; it means that the venture is doing well and wants to grow.
So, the time comes to finally bring a new employee on board. How can a small-business owner ensure that he or she snags the best talent for the position?
Be wise
The Wall Street Journal suggested that small-business owners think and think again about whether or not they actually need a new employee or can outsource the work. The latter option may help keep costs down, especially while a business is figuring out the direction in which it will go. For administrative tasks and specialty work like graphic design, small-business owners might want to consider working with a freelancer or a temporary hire to see how he or she will work out, and if the company can afford a new person.
Hire like minds
Those ready to bring new employees on board will want to look for individuals with similar backgrounds. The source advised that small-business owners seek others who have worked in companies that are at the same level. Employees with experience at newer, smaller firms will be accustomed to being flexible, innovative - if a position is new, a hire may have to plan out and determine his or her tasks in tandem with their boss - and will be able to work well independently.
Use the opportunity
Employers unaccustomed to working with those below them will have to remember to let them help out, the New York Times noted. The new employee will be part of the small-business team, and his or her superior needs to learn how to delegate. This can be difficult in the beginning, but the best thing for a small-business owner to keep in mind is that he or she brought on someone to handle extra tasks to ensure the company is more efficient and continues to bring in revenue. A new hire will be taking some of the weight off his or her boss, and this is certainly a good thing!
Look at personality
Hiring a new employee especially for the first time is a big step. The source suggested that business owners really get to know candidates by taking them on a tour of the space - or the company's history - and perhaps even taking them out to lunch. After all, this person will be a part of a team, and he or she can make or break her eligibility depending on whether he or she is a nice person. The source said hiring managers should see how potential candidates behave in public, if they seem truly interested in the company, and how they conduct themselves with others. This way, a business owner will receive a clearer picture of the person with whom they will be working - and there may be a bigger chance that their eventual hiring decision is a good one.
Ask questions
Of course, the interview process will involve queries from the employer to the candidate revolving around past work experiences, habits and preferences, but the source advised leaders to delve a bit deeper. Picking some offbeat questions to ask a new employee can help small-business owners better understand the person they would like to hire.