Craft an Honest Resume
9/15/2017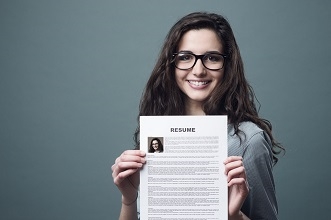 People want to get the job of their dreams - sometimes desperately. While we all try and use language that best reflects ourselves and our work experiences on our resumes, it is not advisable to lie. Even embellishing the truth too much can come back to haunt a candidate, especially if a hiring manager talks with his or her references before making a final decision. Yet no matter how unwise it may seem, people still make things up and add them to their resumes, and it happens more frequently than you would expect.
And the survey says…
Harris Poll conducted a survey for CareerBuilder in May and June of this year, and reported that three out of four hiring managers said they had discovered an untrue fact on a candidate's resume. Those who participated in the poll also revealed the most bizarre assertions they had read on applicants' resumes, these included the assertion that one job seeker had worked "under Nietzsche" and another claimed to have worked for Microsoft but was unfamiliar with Bill Gates, the company's founder.
"It's important to be proactive with your resume and avoid embellishments or mistakes," said Rosemary Haefner, chief human resources officer at CareerBuilder. "If crafted well, your resume is one of the most valuable marketing tools you have," she added.
It's also smart to be outstanding but entirely professional in an interview if you really do want the job. This means candidates should not go above and beyond being well-dressed, courteous, knowledgeable about the company and appropriately enthusiastic. Only 12 percent of hiring managers who participated in the survey said they would be willing to hire a candidate who was "outrageous" or strange in an interview.
Make your resume count
Your resume should be a living document, of sorts - an honest account of your career trajectory and where you want to be next. An article in Fast Company suggested that your resume adapts throughout your career. For example, those starting out in the workforce should put their most recent education near the top. This can indicate immediately that a candidate may not have experience, but does have appropriate education. Your training becomes less significant as your career path grows, which is why it does make sense to move this away from the top as you progress. However, any recent, relevant training can also be highlighted, especially if the skills you learn are directly connected to the job you want.
Later in your career and if you are looking for a more senior role, the source suggests that you highlight your leadership experience, and the gradual accumulation of greater responsibility. This indicates to hiring managers that you are ready for the demands of an advanced position.
It is also wise to make your resume fit the job for which you are applying. This means that you include past experiences on your resume that are directly related to your desired role. If you waitressed for a year while job seeking, it doesn't need to go on a resume geared toward an advanced programming role.
With a bit of insight and some strategic thinking, your resume can be an excellent portal into the kind of worker you are. Just be absolutely certain to tell the truth - otherwise your credentials may be the remembered for the wrong reasons.