How the Internet Can Help With Hiring
9/15/2017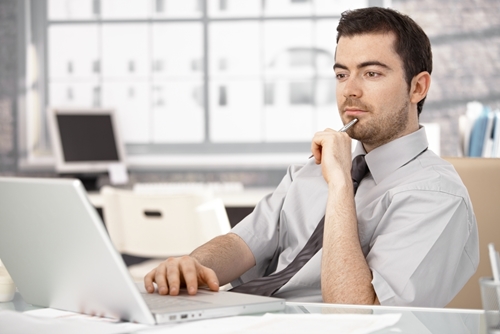 It may feel like mailed-in resumes are a thing of the past and in many cases, this is true. Today, people applying to jobs tend to submit their credentials electronically, and those hiring in locations across the country have a wider pool of talent from which to choose. Human resources teams can share candidates' information amongst themselves almost instantaneously, and staff can be hired without stacks of paper covering up the office.
The big question is: how do you get those resumes coming right to your inbox in the first place?
Look to Google
Unfortunately, it's not yet possible just to Google the exact candidate you seek, and then receive a flood of appropriate resumes in response. However, you can use the search engine and tech giant to find candidates: according to Business Insider, the company recently launched a new offering, Google Hire. It costs $100 to use the service and it is open to companies with 1,000 employees or fewer, the source revealed, that are part of Google's G Suite business program - a set of apps that present office-related tools in one place. The whole human resources team can use the software at the same time and you can easily view different candidates for different roles. Google Hire would likely be the most useful for companies that hire frequently, or tend to expand different departments simultaneously.
Post on a job board
Online services can make the hiring process much easier and quicker and you can use them right from the comfort of your desk. Basic services are mostly free on these sites, and you simply post the job description online and wait for the resumes to flood in. As a bonus, your email address can either be hidden or encrypted, so your work inbox won't be bombarded. Human resources teams that often receive a lot of email may find this option to make the most sense. And it can also be useful for hiring managers who want to keep their work email free from resumes; they can be accessed through the chosen online portal.
Recruit digitally through social networks
Some hiring teams have looked even to Facebook for posting jobs and attracting candidates. Nowadays a company Facebook page is more than just a listing, it provides a window into a company. People will "follow" a business they appreciate or in which they are interested, and a hiring manager who wants to reach an already captive audience may find this social channel is best. As a bonus, you know that you will find candidates already familiar with the company, who appreciate it, or who are connected to your firm by someone who is a fan. This means that they will have some understanding of company culture, and will be more inclined to apply if they also feel that they will be a good fit. It does work both ways.
Forbes recently rounded up the best hiring tools for digital agencies, but any hiring team can benefit from taking a look at these options. LinkedIn is a more professional, vaguely social network where managers can post jobs; again, likely finding talent already familiar with the business. And the original job board, Craigslist, is another route down which hiring managers may wish to go, the source suggested. However, Craigslist is certainly a bit more lax and can attract a very wide audience, so human resources departments may wish to be extremely specific in their job descriptions.
Finding the right people for an open position can be a challenge, and some hiring teams find it better to hire temporary workers in the interim. At times, these impermanent positions can turn into full-time hires, so the hiring manager should first talk long-term goals with others in the company before going down this route. The goal, no matter what, is to bring in the right fit for the team and for the company, and casting a wide online net may help present the best options available.