Network at holiday parties this year
12/1/2017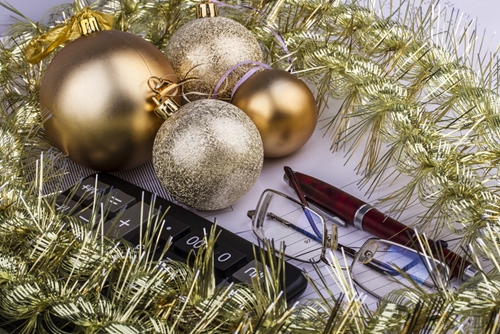 The most ambitious people seem to never stop working. These individuals might clock out of the office, but they seek out opportunities to meet with other professionals, discuss their expertise, and find ways to enhance their career. In reality, you can network practically anywhere, as long as you are confident and excited to talk about your chosen profession. Many employers encourage it, as they want their employees to be top performers and to know everything about their given industry.
As the holidays are on the way, it is prime season for events. Parties, open houses, you name it, there will be people gathering professionally. While it can be fun to hang out with your favorite coworkers and survey the buffet, you can also turn these soirees into networking opportunities. And your boss may just be thanking you come Jan 2.
Remember, it is a party
Events this holiday season aren't strictly all business, so try to limit work-related discussion. In fact, you shouldn't walk around handing out your cards left, right and center, advised Entrepreneur. Not everyone will strictly be in work-mode, so only pass on your contact information if the moment feels right. You may want to follow up on an idea or part of a discussion, so be tactful in your wording. For example, say something like "I'd love to discuss this with you further, here's my card and let's chat over coffee/lunch/email." This takes the pressure off everyone involved and opens the door for a future relationship. Then you can get back to discussing holiday plans, New Year's festivities and more.
Follow the food
Everyone will gather around the food and beverages, so if you want a quick and easy way to make conversation, head for the edibles, said Philadelphia Magazine. Standing near the buffet is a great way to casually speak to others, and can be particularly useful if you are an introvert or actively job-seeking. And don't leap into the conversation discussing employment matters; a pithy comment about the cheese plate or choice or Charcuterie will seem more natural to start the dialog.
On the other hand, the source added, if you are more inclined to speak with others, reach out to those who seem more shy. You both will make a new connection, and you may be able to lend your expertise to someone in need, which can potentially help your career in the long run.
Listen well
It can be tempting to launch into a description of your latest project or your next career goal, but people won't necessarily stand for that. Nor will it get you the responses you desire. Forbes advised that you listen to others and gain a sense of who they are and how they may be able to help you. Asking the right questions and taking the time to hear what people are telling you is a learning experience that may extend well beyond the buffet. Just remember to follow up from the discussion in the new year if you think it would be beneficial for your job situation.
Holiday parties are meant to be enjoyable events, so don't enter each one with an eye to your next job. Rather, relax, chat to the different people you meet and see where each conversation can go. Hopefully you will make some valuable connections to help your company or your personal experience well into the new year.