What to do when you didn't get that promotion
11/29/2017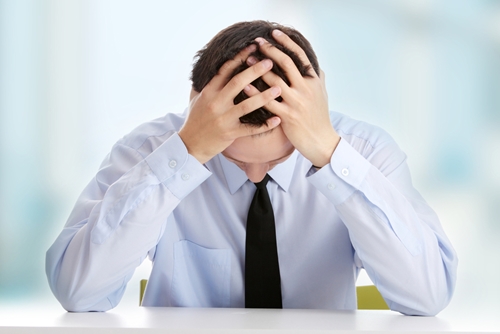 It is generally understood that if you work hard, your employer will recognize your efforts. Because you try to be a dedicated employee, you hope that there is a chance that you will be rewarded with more money or a better title. It may have even been built into your contract that after a certain period of time, your performance will be assessed and discussed in a special review session. As such, people strive towards receiving a promotion, which is perhaps the ultimate, tangible marker of success at work. When you achieve your goal, it can feel wonderful and as if your efforts have been validated. Of course, a higher salary will not go amiss, but for many, it is more important that someone in a position of authority noted their toil.
But after all the late nights, the extra shifts and assignments where you went above and beyond, it can feel extremely crushing to learn you were not promoted. Even worse, it may be devastating to discover that your coworker received the honor you so desired. For some, it can be hard to bounce back from this kind of disappointment. However, you have to remember that your professional life won't stop, so here's how you can cope when you don't receive your promotion:
Talk about it
Venting with friends and family is certainly one way to express any hurt or anger, but it is also advisable to speak with your human resources manager once you feel calmer. He or she may be able to help you understand why your role was not advanced in relation to the company as a whole. This person can also guide you as to how to approach your boss with your concerns. This way, you can speak with your supervisor to hopefully better understand his or her thinking.
And it's always important for those responsible for personnel to know how people feel and what they are experiencing to keep everything running smoothly and employees mostly pleased.
Learn from the experience
Once you have talked to your boss, you should have a better picture of why you were not promoted. This is where you have to be honest with yourself and learn from what happened, said The Muse. Rather than act defensively, turn any criticism you receive into a lesson. There may be areas where you could work harder, or perhaps you don't take initiative as much as your coworker who landed the role you desired. Be honest with yourself and what you are told, and ask how you can improve and become a better employee. You will appear proactive and will show the team you can bounce back from a stressful event.
Keep your eyes open
Looking for another job is often the knee-jerk reaction to being denied a promotion, said the Harvard Business Review. And it's understandable that your employer's decision may have left a bad taste in your mouth. While you don't have to immediately quit, it can be a good idea to keep your eyes open for other opportunities. Polish up your resume and look to your networks to see if there are other roles more suited to your ambition. It can also be a good idea to speak with a recruiter to see if your desired job is attainable and if there are any openings at other companies. You don't have to make a move right away, but it is wise to stay aware of what's happening in the job market.
Not getting a promotion is hard to handle, but if you are the professional you believe yourself to be, you can move past the situation with poise and intelligence. After receiving the news, you don't have to return to work the next day or after your lunch break with a chip on your shoulder, but you can show everyone your ability to adapt and to grow. This may prove to your boss that you are a capable part of the team. Take your frustrations out away from the workplace, and maintain your positive employee character to demonstrate your willingness to take feedback seriously and still get the job done - perhaps even better than you did before.