Recruiting the best seasonal workers
11/13/2017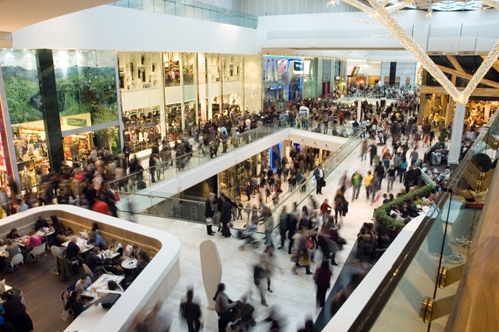 As the temperature starts to drop in many parts of the country, hiring managers may start to seek seasonal help. Particularly in retail, there can be a high demand for extra hands during the busy holiday season, and many responsible for bringing on new talent have already started their searches. In other industries, seasonal workers may be needed to cover shifts that full-time employees cannot fill due to holidays and family obligations. For those who take on these roles, there is the promise of extra pay and the chance - in some cases - to try something different.
This year, Inc reported, a number of large companies are struggling to fill their many seasonal openings. In some cases, the low unemployment rate is to blame; there are simply not enough available people to take on these open roles. One employer expressed how the company is bussing in workers from another area where there are more available and qualified individuals who can step in. Other organizations are offering higher hourly rates, benefits and cash incentives to entice people to take on an extra job or work more than they do during the rest of the year, the source added.
It is possible to find the right talent to serve your needs before the season hits. Here are some tips on how to recruit for the holidays and to get the best to round out your team:
Ask current staff
It is almost a no-brainer, but before you set out on your hiring quest, check in with employees to see if they know of anyone looking for work. Entrepreneur advised that referrals can be a hiring manager's best friend. The connection to a current worker is already in place with these individuals, and the chance is high that the person suggested is qualified and excited by the company. You may also want to look into the possibility of referral bonuses as an incentive for current workers. This can be particularly helpful if you are in desperate need of seasonal staff.
Don't end the relationship
When seasonal workers leave, don't cut them off, the source added. You never know what may happen over the course of a year, and you might need these individuals again at the holidays, or over the summer months when many people take vacation time. If you find a reliable and hard-working seasonal collective, cultivate a relationship with them. It may transpire they are the right person for a full-time position in the future, and you can bring them in for an interview knowing about how they work and how they fit in with the corporate culture. You will save yourself time and the hassle of searching through potential candidates, which can only benefit everyone in the long run.
Keep information current
How many times have you recycled a job posting? Everyone can be strapped for time, but it is important to update the information you use to entice new hires, the Recruiting blog said. Some nuances of a role may have changed, or you may discover that you need your seasonal hire to do less or more this year. Be sure to update job listings before putting them online so you receive candidates best suited to the present; it will save time in the long run.
Planning ahead is key to assembling top seasonal workers. It may be necessary that you work with an external recruiter to expedite the process, so keep him or her in the loop before you realize that you are desperate for more people. Use all the resources at your disposal, and you should find that you make it through the seasonal rush with a full, productive team.