How to negotiate your salary
11/13/2017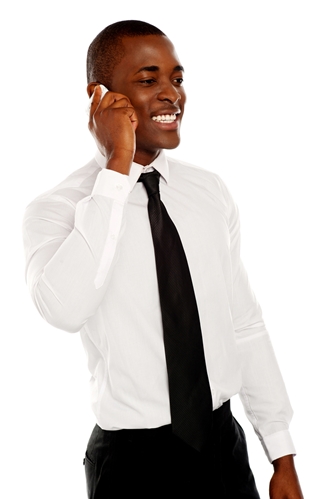 Congratulations! You've put in all the hard work meeting with recruiters and discussing your options. You successfully interviewed for the job of your dreams, and feel pretty confident that you will soon have a new employer. But before you sit down at your desk on your first day comes the dreaded salary discussion. Many people worry about how to approach remuneration at a new position. How much is too much? Where to begin? Do you want the job so badly that you're willing to take less than you deserve, and how will this make you feel in the long run? For those who feel nervous to approach this topic, fret no more. There are some strategic and smart ways to negotiate your salary to obtain a package that is right for you and your job.
Do your research
Before even thinking about speaking with a hiring manager, you need to be realistic, The Muse said. Look at comparable salaries for your experience level and the area in which you will be working. You may be wildly off base with your desired compensation. Additionally, if you need more information about what is a reasonable package, ask any recruiters with whom you have collaborated. They will be able to help you understand a salary range that is appropriate for you and your level of experience.
Is it all about the money?
Here's a scenario: You have been informed that your compensation package is going to be lower than you expect. This can be daunting and disappointing to some, but you can make the situation work to your advantage. First, take a breather. All is not lost. Second, sit down with a person from human resources and see if you can enjoy some different perks. Ask about the company's work from home policy, and see - naturally, after a trial period - if this is something that may be possible a day or two each week. Is the organization flexible with vacation time? Some companies allow employees to take unlimited time off, as long as tasks are completed and workers can be responsible for their assignments. There may also be a pre-tax option for purchasing subway, Metro or train passes each month, or the office may directly reimburse commuting expenses. Find out all of your options, and then decide if you can still handle less pay than you expected.
Be gracious and enthusiastic
The bottom line: You just received a job offer and this is something about which you should be happy. PayScale advised you should start off any conversation thanking your new employer for the offer and expressing your excitement. You don't want them to think that you are not grateful and are complaining from the start - this is not the best impression to give before you have even begun work. Then, take a bit of time to review the details, and ask for everything in writing, the source added. This way, you have the chance to form your argument for more money, if this is something that you really do need and want.
When you sit down to speak with the hiring manager, you should be able to articulate what you want, why it is important to you and why you are deserving. In other words, the source noted, you have to demonstrate the reasons that your presence and subsequent additional compensation will be good for the company. Ask for a 90 day review, if need be, so you have a chance to prove yourself and show that you are worthy.
Negotiating your salary need not be daunting. As long as you enter the conversation in a confident manner, you have gathered the right information, and you remain enthusiastic about the role, you should feel empowered to discuss this topic with your new employer. After all, the goal is to form a lasting relationship and a career for years to come.