Getting back to work after an interlude
10/11/2017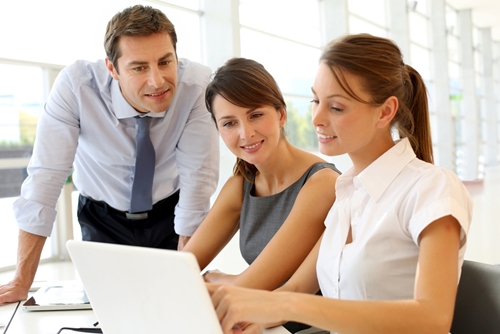 People take breaks from work for a variety of reasons. Some are changing jobs, and need to take time off in between one assignment and another in order to refocus and feel prepared to begin again. People also start families, and step out of the workforce for a spell to better take care of the children, and it makes sense in some situations for one partner to be at home. Occasional layoffs or job losses mean that workers find themselves unemployed for reasons out of their control, and while searching for new employment that becomes their main focus. Getting back into the working world can be tricky in some cases, but it is also empowering to start earning money again. Here are some ways you can transition back into the workforce, feeling confident and prepared to start over:
Meet with a recruiter
Before you start a new job, it might be a prudent idea to set up an appointment with a recruiter. Things may have changed drastically depending on how long you have been out of work. Some people find it useful to see what jobs are available to them, and where they can go if they complete additional training programs. In other words, a recruiter can help you find out what options are currently available to you, and offer advice if you are looking to change your line of work. Additionally, if you are obtaining more qualifications, a recruiter may be able to help you find temporary work to keep money coming in until you are prepared fully for that new career. When the time comes, he or she can then also assist with your job search.
Network with others
Whether these are individuals at your new job, or your friends and family, The Lily said it is important to have a support system in place. There will be challenges as you re-learn how to balance work and life, and having people around you to encourage your efforts can help you feel more confident. Additionally, the source noted that you should find a mentor at work. He or she can provide tips to map out your career plan, and point out strengths and weaknesses of which you may not be aware. With this person's assistance, you can feel more connected to the company at which you work and driven to achieve goals and succeed.
Set up a routine
Forbes contributor Tami Forman stressed the importance of getting organized, no matter where you are in your career. If you are coming back to the workforce, new duties and a new routine can feel overwhelming, and often people let things slip. The source added you should schedule regular exercise to feel grounded and healthy in mind and body. If you're a morning person, set that alarm a little bit earlier each day to fit in activity; if you'd rather work out at night, make time for yourself before or after dinner to move.Making lists is a time-honored way to organize your career and your life. Forbes said that you should grab an old-fashioned pen and paper and jot down task lists and goals you hope to achieve in your personal and your professional life. When it's down on paper and you can see where you're headed, you are more likely to be motivated to cross items off each list.
Going back to work or starting a new career is exciting, not intimidating. Just remember to ask for help when and where you need it - and enjoy every moment of the new journey.