Hiring in 2017: Focus on soft skills intensifies
1/18/2017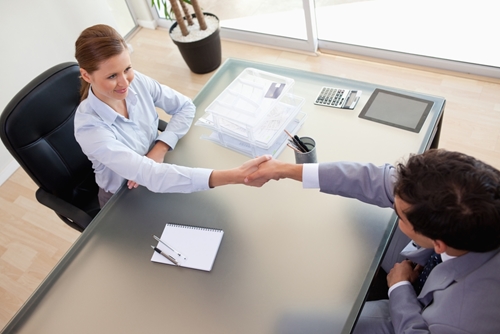 As a hiring manager, you have to use every scrap of information to make fast and accurate decisions. Resumes and cover letters, limited as they are to terse descriptions of experience and skills, don't hold the secret to finding a good employee, at least not on their own. Some of the most important traits candidates possess can only be discovered via the interview process. In the year ahead, you'll have to become adept at separating top applicants from the pack, even when all the potential choices have roughly equal resumes.
Searching for soft skills
When it comes to flagging the best potential employees in any given role, the key may be to look for good attitudes and work styles rather than specific points of experience. This strategy is far from new, but it's taking on renewed importance as the competition for top hires heats up. Bloomberg Bureau of National Affairs recently spoke with hiring industry experts to figure out 2017's upcoming trends and found that companies will be especially interested in soft skills this year.
"Those traits, soft skills, can make the difference between a standout employee and one who just gets by. This year we may see more companies invest time and capital in teasing out job applicants' personality traits or use screening methods to beef up a strong pipeline of candidates with strong soft skills," CareerBuilder Chief HR Officer Rosemary Haefner told Bloomberg.
Good communication, effective problem-solving and a knack for teamwork are among the in-demand traits fueling hiring in 2017. In fact, the news provider explained that even industries that were once dominated by very specific hard skill requirements - up to and including health care - are taking another look at the attitudes and social aptitudes of potential employees.
Different approaches to customer service are fueling the interest in hiring great communicators. Johns Hopkins All Children's Hospital Director of Talent Acquisition Carol McDaniel explained that it's easier to teach technical information than instruct an employee in how to interact well with others. With the hospital changing its outreach model, communicators are in high demand.
Top skills to watch for
When you're adapting your hiring approach to seek out employees with soft skills, it pays to look for the right kinds of talents, ones that will add maximum value to your teams. The 2016 Recruiter Nation Report recently carried out by Jobvite gave a list of the non-technical concepts hiring managers are most interested in finding. Cultural fit was a top choice, with over 8 in every 10 respondents looking for this elusive trait. This was followed closely by enthusiasm (78 percent) and the art of conversation (73 percent).
The report specified that to catch an interviewer's eye, candidates will have to make the above skills obvious. Hopefully, applicants to your company take that advice in the year ahead, so you don't have to look too hard to find an ideal crop of new employees. Remembering that technical aptitude tells half the story at most will help you rank the individuals you interview and decide on those who will help your team thrive in 2017.